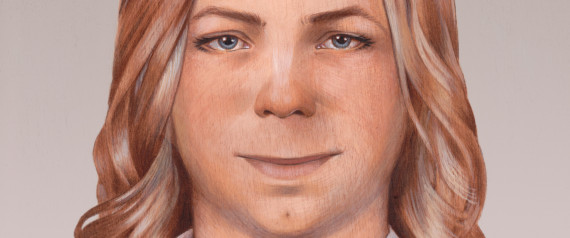 Know all ye by these presents that Chelsea Manning is hereby awarded the Corner-Brightener Candlestick, presented by Sam Adams Associates for Integrity in Intelligence.
The Sam Adams award is in the form of a candlestick holder, as it celebrates the shining of light into the murkiest areas of human activity. This Chelsea Manning did to tremendous effect. Never before had the potential of the information age to expose the evildoing of the powerful, been so fully exploited and revealedChelsea's work opened up a new era in the relationship between governors and governed.
Chelsea, you acted from motives of compassion for the victims of war crime and concern that the policy of your country was creating rather than reducing violence and terrorism, while the true facts were consistently withheld from the public. The articulacy, good sense, and
genuine humanitarian concern which characterise your defence statement at your show trial, will eventually be recognised widely as a classic and lasting testimony of the very best of the human spirit.
It says everything you need to know about Barack Obama's United States that one of its noblest citizens now languishes in one of its jails. Chelsea, you are more free than all those who spend their lives covering up for evil. We applaud your courage, dignity and integrity and we want you to know that, wherever you may be, we are always with you and supporting you. It is an enormous honour for me, Ambassador Craig Murray, to present you with this, the Sam Adams Award.
Presented this 19th day of February 2014 by admirers of the example set by the late CIA analyst, Sam Adams.
Related Articles
    Aaron Kirkhouse receiving Sam Adams Award on Chelsea Manning's behalf,  from Ann Wright, Craig Murray and Ray McGovern (left to right).
Summary of comments made and photos of the ceremony awarding Chelsea Manning by the Sam Adams Award for Integrity in Intelligence.  Full article here.
With more than a little irony, I (Peter Van Buren, now a proud voting SAAII member) was in Iraq working for the State Department, Chelsea Manning's office was across the hall from mine. While I was winning the war by writing emails to the embassy, Manning was across the hall capturing the texts of hundreds of thousands of State Department cables, famously released by Wikileaks, showing that war could never be won.  See full article here.
https://secure.flickr.com/photos/andyworthington/sets/72157641480729345/   On Wednesday (February 19), I (Andy Worthington) was delighted to travel from London to Oxford to attend the presentation of the Sam Adams Associates Award for Integrity in Intelligence to Chelsea Manning — or rather, to Chelsea's old school friend Aaron Kirkhouse, who received the award on Manning's behalf. Chelsea Manning (formerly Bradley Manning) was given a 35-year sentence in August for the largest ever leak of classified documents, including the "Collateral Murder" video, featuring US personnel indiscriminately killing civilians and two Reuters reporters in Iraq, 500,000 army reports (the Afghan War logs and the Iraq War logs), 250,000 US diplomatic cables, and the Guantánamo files, released by WikiLeaks in April 2011, on which I worked as a media partner.
Speaking at the event were: Ray McGovern, former CIA analyst and prominent peace activist; Todd Pierce, a recently retired military defense attorney, who worked on a number of Guantánamo cases involving men facing military commissions trials; Ann Wright, former US Army colonel and former State Department official, who was one of only three US officials to resign over the invasion of Iraq in 2003; the former British ambassador Craig Murray; and MI5 whistleblower Annie Machon. In addition, a video was played of comments made by NSA whistleblower Edward Snowden.  Read the full article here.
On the day that Chelsea Manning was to be awarded in absentia the Sam Adams Award for Integrity in Intelligence, supporters from Oxford and beyond gathered on Cornmarket for a couple of hours in the afternoon for a solidarity vigil.
Read the entire article here.